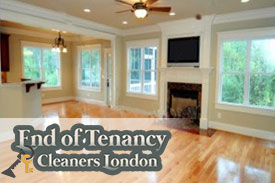 End of tenancy cleaning in NW6 West Hampstead, London is one of those types of cleaning that you should not do by your own. Lots of persons think that it is not that complicated to perform end of tenancy cleaning because it is more of an ordinary cleaning but you have to be a bit more careful because there is money included.
As you know, since you are a tenant, you will be required to make a security deposit and when you decide that you want to leave this house, you will have to perform the so called end of tenancy cleaning. Our services in West Hampstead, London include:

Call us now! 020 3475 5414
End of Tenancy Cleaning Prices
Studio Flat

£106

£94
Studio Flat+Carpet Cleaning

£144

£129
One Bedroom Flat

£148

£133
One Bedroom Flat + Carpet Cleaning

£165

£149
Two Bedroom Flat

£171

£154
Two Bedroom Flat + Carpet Cleaning

£210

£189
Three Bedroom Flat

£197

£177
Three Bedroom Flat + Carpet Cleaning

£254

£228
Four Bedroom Flat

£219

£197
Four Bedroom Flat + Carpet Cleaning

£297

£267
polish and wash all surfaces
clean the washing machine inside and outside
clean and polish the wall tiles
de-scaling and brushing of toilet
washing of all floors
wiping out of all wooden furniture
As a matter of fact lots of people are doing one thing in this situation and it is to hire a professional cleaning agency that can do the work instead of you. This is the best decision that you can make simply because you know how important it is to get this money back. Think of this as a good investment because you will hire us and we can guarantee you that you will get back your money. The rates we are charging are really low so you will not have to spend a small fortune in order to book with us.
When I first moved to the big city I did not know what to expect. The first couple of days were awful. My apartment looked like someone had lit it on fire, and then drowned it with sewer water. Thanks to your magnificent end of tenancy cleaning techniques, I was finally able to feel like I am at home. Thank you.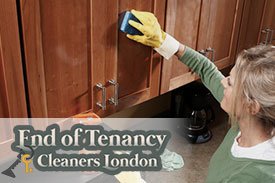 Depending on the size of your house or apartment, it may take between a day or a couple of hours for us to handle the job but one thing is sure – you will have the chance to relax and do your job knowing that the final result will be positive and the landlord will give
back your deposit money. If you think that you will be able to handle the whole end of tenancy cleaning by your own – be our guest, but remember that lots of people realize how hard it is once they start doing it.
So you need to decide whether you need our professional help or you are going to do this hard job on your own. Of course we do not recommend the second one because most certainly you will suffer failure. We are one phone call away and we will solve all of your problems.