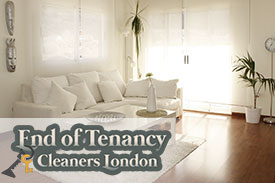 We are professional end of tenancy cleaners in South Kensington, SW7 London. If you have been living in a certain property for more than a year, then you can be completely sure that its condition will be worse than the initial one.
On the other hand, if you want to keep everything organized and well-prepared it will definitely take you lots of time and most of us don't have that much free time.

Call us now! 020 3475 5414
End of Tenancy Cleaning Prices
Studio Flat

£106

£94
Studio Flat+Carpet Cleaning

£144

£129
One Bedroom Flat

£148

£133
One Bedroom Flat + Carpet Cleaning

£165

£149
Two Bedroom Flat

£171

£154
Two Bedroom Flat + Carpet Cleaning

£210

£189
Three Bedroom Flat

£197

£177
Three Bedroom Flat + Carpet Cleaning

£254

£228
Four Bedroom Flat

£219

£197
Four Bedroom Flat + Carpet Cleaning

£297

£267
But when the time comes and you find out that your contract is about to expire, then you will start worrying about your security check. After all each end of tenancy cleaning is about receiving the money back.
Being evicted is no laughing matter! Had to take care of everything, including the moving by myself. Thank the Almighty that I at least found some decent end of tenancy cleaners so help me in my time of trouble. Thank you, you are truly my kind of company.
Cleaning the whole house in South Kensington can take days, but if you book our professional services, then you will have the chance to get our end of tenancy cleaning completed within a couple of hours. We are currently working with lots of landlords and tenants who are living all over London so we can basically come to every corner of the city.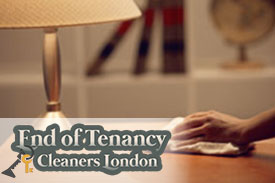 There is no competitor of ours that can match his quality with ours and the sooner you realize this – the better. Our qualitative pre-tenancy and end-tenancy cleaning is performed only on highest levels. Explained in a few words – if you want to make sure that you are going to be serviced by the best in this branch – you know you need to call us. Our services include:
Kitchen cleaning – cleaning ovens, disinfecting and dusting various surfaces, cleaning fridges and cookers (inside + outside), mopping and vacuuming the floor, cleaning and polishing windows, glass, wiping cupboards and other household appliances.
Interior cleaning – we will spend the needed hours in order to dust and mop every single detail in your place, carpets and hardwood floors will be dusted and cleaned. All surfaces will be dusted as well.
Bathroom cleaning – bathtubs, sinks, tabs, toilets, and tiles are disinfected and scrubbed, while the tiles are cleaned and de-scaled, all windows and mirrors are cleaned and polished and we will do all this with modern materials and chemicals that are completely environmentally free.
If you think that we are the right choice, then you need to know that you have to book us a couple of days in advance because we might be extremely busy sometimes. One thing is sure – you will get end of tenancy cleaning by the best in the business.