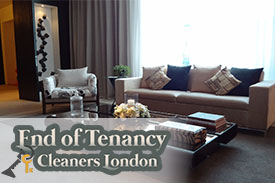 Professional end of tenancy cleaning in Streatham Hill, London. It is a pretty difficult job to prepare your home for leaving. There are many arrangements that have to be made and you have to be sure that everything is impeccable. Cleaning your home in Streatham Hill to perception is a job that requires lots of free time and by the end of the day you will be completely exhausted. Don't worry, we are here to do this job for you.
Our end of tenancy agency will carry out the services in the best way possible charging you at really low rates and of course we will do the job in the fastest way possible. You can be sure that our services will meet the requirements of even the most pretentious landlords in London and we are pretty sure in our words because we have been dealing with this kind of cleaning for years.

Call us now! 020 3475 5414
End of Tenancy Cleaning Prices
Studio Flat

£106

£94
Studio Flat+Carpet Cleaning

£144

£129
One Bedroom Flat

£148

£133
One Bedroom Flat + Carpet Cleaning

£165

£149
Two Bedroom Flat

£171

£154
Two Bedroom Flat + Carpet Cleaning

£210

£189
Three Bedroom Flat

£197

£177
Three Bedroom Flat + Carpet Cleaning

£254

£228
Four Bedroom Flat

£219

£197
Four Bedroom Flat + Carpet Cleaning

£297

£267
Booking our services is pretty easy – you just need to reach us on the phone and we will willingly discuss the details of our future cooperation.
If you have ever tried to thoroughly clean an entire apartment, then you know what I am talking about. However, this time I was moving out I really didn't have time to deal with the end of tenancy cleaning procedures by myself, so I called and booked your company. The results are perfect!
Plus we will supply all of our cleaners with everything they need – starting from supply materials and reaching any kinds of tools that are necessary for this type of cleaning. Plus the work hours of our agency in Streatham Hill are pretty flexible and because of this reason you have no reason to worry about our schedule. We will come at your place at day and time that meet your needs.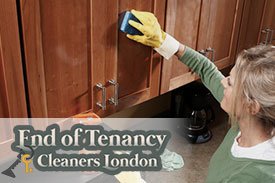 We also have a two-day guarantee so if you find a problematic place or a detail that we have missed, feel free to call us. We will come at your place and fix the problem immediately without charging you extra for this service. Our end of tenancy cleaning service is carried out thanks to long list of special tasks that we strictly follow.
The service includes all areas of the property – bathroom, kitchen, living areas, bedrooms and so on. If you think that you need to get more information about our services or you think that there is something you don't understand we advice you to give us a call and ask us – we will answer to all of your questions without any doubts.