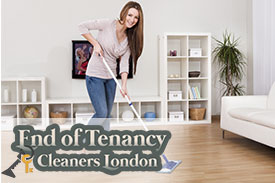 If you have ever lived in a rented property in South West London, then you are aware of the fact that there is a security deposit that you need to pay. And if the time for leaving is coming, then you should start worrying about the end of tenancy cleaning. Sometimes the landlord can be a difficult person and thus, it will not be easy for you to meet his requirements.
Especially if you lack skills and time, you'd better skip this part. Because of this reason we are offering qualitative and reliable services in the area of end of tenancy. We can help you get your deposit back within a couple of hours because this is the time we need in order to perform our services.

Call us now! 020 3475 5414
End of Tenancy Cleaning Prices
Studio Flat

£106

£94
Studio Flat+Carpet Cleaning

£144

£129
One Bedroom Flat

£148

£133
One Bedroom Flat + Carpet Cleaning

£165

£149
Two Bedroom Flat

£171

£154
Two Bedroom Flat + Carpet Cleaning

£210

£189
Three Bedroom Flat

£197

£177
Three Bedroom Flat + Carpet Cleaning

£254

£228
Four Bedroom Flat

£219

£197
Four Bedroom Flat + Carpet Cleaning

£297

£267
Our main goal is to meet the requirements of all our clients and we are truly proud to say that so far we have managed to do so.
For whatever reason, I had to perfectly clean my flat before my tenancy expired. When I refused to do it, my landlord said he was giving me a choice – either I clean, or I lose my deposit. I decided to find a workaround, and this is where you guys came in. I hired your company to clean for me and your cleaners did marvelously. I got deposit and infuriated my landlord – full victory. Thank you!
We are really confident that if you use our services it will not be a problem for you to call us again because once you see the quality of our work, you will be completely sure that you have made the right choice.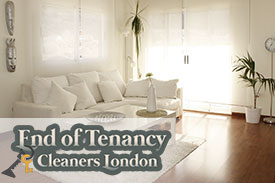 The background of each of our workers was checked and we know that they will complete the job in the way you want. As for the work hours – they are pretty flexible and we can fit into your requirements. Even if you are a person with extremely busy schedule, you can be sure that we will meet your requirements as well.
Here is what we offer in South West London
moving all furniture and dusting under it
moving mattresses and cleaning beneath them
removing cobwebs
hand-washing, washing or vacuuming floors
dusting surface and furniture
vacuuming upholstery
emptying and cleaning garbage bins
cleaning shelves, household appliances, cabinets, wardrobes and cupboards
For further information or questions you can use our phones. We believe that the secret key to success hides in the fact that we know how to treat our clients. Thanks to our professional and friendly attitude we know how to handle the job.