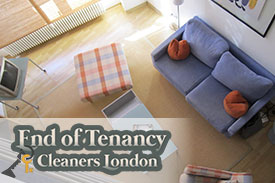 Our special end of tenancy cleaning services in Catford, SE6 is famous all over London because of many reasons. We know that there are many people who have realized that it would be better if they manage to spend some time on their own trying to clean the house, but they will eventually realize that the best thing that they can do here is just to make one normal cleaning schedule.
It is important to know that when it comes to tenancy cleaning in Catford your approach should be far more careful and you have to have certain skills in order to complete everything in the way it should be. We have trained every single one of our employees and we can guarantee you that they will do their job in the best way possible. After all not too many people change their addresses daily and this is why they don't know how to make the end of tenancy cleaning.

Call us now! 020 3475 5414
End of Tenancy Cleaning Prices
Studio Flat

£106

£94
Studio Flat+Carpet Cleaning

£144

£129
One Bedroom Flat

£148

£133
One Bedroom Flat + Carpet Cleaning

£165

£149
Two Bedroom Flat

£171

£154
Two Bedroom Flat + Carpet Cleaning

£210

£189
Three Bedroom Flat

£197

£177
Three Bedroom Flat + Carpet Cleaning

£254

£228
Four Bedroom Flat

£219

£197
Four Bedroom Flat + Carpet Cleaning

£297

£267
If you are one of those persons – don't worry because we know how to take care of everything, after all we have done it thousands of times and every time the result was the same – success.
I don't care where you come from, how you got there or why am I so fascinated by your outstanding end of tenancy cleaning work. All I know is that I will be spreading the word around, that there are actually some pretty decent end of tenancy cleaners, in this otherwise scamming city. And the price you charge... A true blessing of the divine! Thank you and take care.
our special schedule starts with bathroom (cleaning, de-scaling, removing rubbish)
then we continue with kitchen (cleaning of household appliances)
and now it is time for the rest of the rooms which will get cleaning including everything you can think of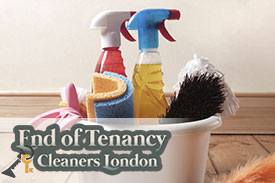 Every single one of our clients in Catford has managed to get his deposit money back thanks to our perfect skills and professional attitude. There are not too many agencies out there that can offer you affordable rates and quality of the services but we have managed to combine those things into one. Actually we think that this is the major key to success here and this is why we are so confident and proud at what we do.
Don't think that we will charge you a small fortune for what we do – on the contrary, we will do everything possible in order to make sure that you will get your money back. After all this is our job and we want to make our customers happy with the services we offer. So remember that if you need professionals in the area of end of tenancy services, we are the right guys.
Don't bother looking for other offers because are not going to be as good as we are or as affordable as our rates are. Just get in touch with us – we will help you.