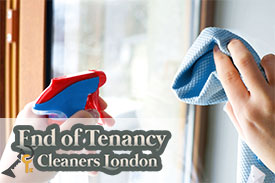 Most of you know about the end of tenancy cleaning services which our company in Bellingham, London provides. Nowadays, many people take advantage of professional cleaning, but there are still many people who don't want to let a stranger clean their place. We assure you that our services are perfectly safe, because each one of our employees has been checked, insured and personally interviewed.
Our cleaning agency has been in the cleaning business for a long time and we offer some of the most reliable cleaning services in SE6 Bellingham.

Call us now! 020 3475 5414
End of Tenancy Cleaning Prices
Studio Flat

£106

£94
Studio Flat+Carpet Cleaning

£144

£129
One Bedroom Flat

£148

£133
One Bedroom Flat + Carpet Cleaning

£165

£149
Two Bedroom Flat

£171

£154
Two Bedroom Flat + Carpet Cleaning

£210

£189
Three Bedroom Flat

£197

£177
Three Bedroom Flat + Carpet Cleaning

£254

£228
Four Bedroom Flat

£219

£197
Four Bedroom Flat + Carpet Cleaning

£297

£267
One of our highly sought services is end of tenancy cleaning – a service that can save tenants and landlords a lot of time and energy.
When I hired your company I was expecting you to show up in two, maybe even three weeks time (I have had that experience once and it wasn't pleasant). To my surprise you showed up the very next day, did you work, and before I could shake your hand for a job well done, you were gone. Well, I couldn't thank you then, so I will do it here. Thank you for all your beautiful work!
This service is annually booked by nearly a hundred tenants and landlords and our workers always satisfy the cleaning needs of each one of them. We've taken all necessary measures to maintain the quality of our end of tenancy cleaning service – the work of our employees is constantly supervised and we ask our clients for feedback. We also send most of our workers to regular training courses which familiarize them with the latest cleaning techniques and equipment.
Other areas in London that we also service
SE7 Charlton
SE8 Deptford
SE9 Eltham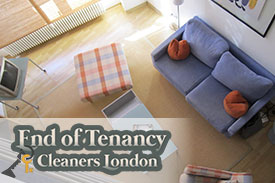 Each one of our workers has been properly trained and they know how to use different cleaning equipment, products and techniques. We've instructed them to work in the quickest and most economical way possible, so we assure you that they'll do their best to clean your place and save your time and money!
We provide our employees with top of the shelf cleaning detergents and equipment, so you don't have to supply any materials. If you have any questions, you can contact us on the numbers shown in the 'Contact' page.
Call us now to arrange end of tenancy cleaning, carpet or even sofa cleaning service in Bellingham.