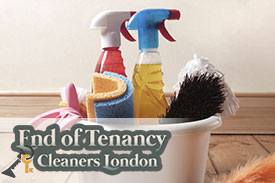 Whether you are landlord or tenant who needs end of tenancy cleaning in SE2 Abbey Wood, London you have to do your best in order to have your house cleaned to perfection.
Of course some people have the needed skills to handle this job but the biggest part lacks it. This means that if you are part of this group of people who don't know how to perform end of tenancy cleaning, you should do the thing that every reasonable person should do – give us a call and take advantage of our affordable services in the area of end of tenancy cleaning in Abbey Wood, London.

Call us now! 020 3475 5414
End of Tenancy Cleaning Prices
Studio Flat

£106

£94
Studio Flat+Carpet Cleaning

£144

£129
One Bedroom Flat

£148

£133
One Bedroom Flat + Carpet Cleaning

£165

£149
Two Bedroom Flat

£171

£154
Two Bedroom Flat + Carpet Cleaning

£210

£189
Three Bedroom Flat

£197

£177
Three Bedroom Flat + Carpet Cleaning

£254

£228
Four Bedroom Flat

£219

£197
Four Bedroom Flat + Carpet Cleaning

£297

£267
We promise that we will not miss a single detail out there and we will do our best in order to make sure that the landlord will sign this check by the end of the day. What gives us confidence is the fact that we know how hard it is to find good agency in Abbey Wood that will charge you at reasonable rates for such service. Well lucky for you we are the people you are looking for.
I suppose your end of tenancy cleaning company is the only one that offers such a variety of procedures at such low prices. You also saved me a lot of time and effort, which I am grateful for!
scrubbing, polishing and mopping every surface
cleaning of fridges, washing machines, ovens (inside and outside)
washing the entire bathroom
vacuuming of upholstery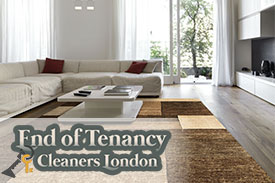 Those are just small part of our services in the end of tenancy cleaning and we take pride at what we do and we promise you that there will be no problem for us to clean and polish every single room of your house and make it sparkle to perfection. After being in this business for more than a decade we have learnt that every small detail matters and this is why it is really important for us to do our best and hope that both you and the landlord will appreciate our work. The feeling when you have accomplished something with care is great and when we see our customers happy – this means a lot to us.
So if you think that it would be better to spend a little money and get our affordable and yet effective services, you know that you need to give us a call. It is the best thing that you can do in such situations. After all, there are many people who have serious jobs and can't get a day off to do this work.