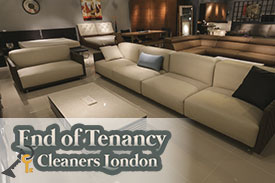 We are a professional end of tenancy cleaning company in SE1 Southwark, Bermondsey. If it is time to change your address you know that there are lots of things that you need to take care of. This means that you will barely have free time and because of this reason we would like to assist you. We are agency dealing with end of tenancy services and we believe that we can help you with this task. If you are wondering why are we so confident, then let us tell you some things about us.
First of all we are the current market leader when it comes to end of tenancy cleaning in SE1, London and the living proof of this is our numerous clients who are always calling us when it is time to move from one place to another. As you know it might be a bit hard for you to handle the end of tenancy, especially if you don't have the needed amount of skills. This is where we come offering you our special mobile teams that will be more than happy to come at your place and clean everything to perfection.

Call us now! 020 3475 5414
End of Tenancy Cleaning Prices
Studio Flat

£106

£94
Studio Flat+Carpet Cleaning

£144

£129
One Bedroom Flat

£148

£133
One Bedroom Flat + Carpet Cleaning

£165

£149
Two Bedroom Flat

£171

£154
Two Bedroom Flat + Carpet Cleaning

£210

£189
Three Bedroom Flat

£197

£177
Three Bedroom Flat + Carpet Cleaning

£254

£228
Four Bedroom Flat

£219

£197
Four Bedroom Flat + Carpet Cleaning

£297

£267
Cleaning tasks we follow in Southwark, Bermondsey
we will give our best in order to make sure that everything is delivered with perfection
our services include dust-mopping, scrubbing, washing and vacuuming every single corner of your house
every room will be paid special attention and you will have the chance to see this

by yourself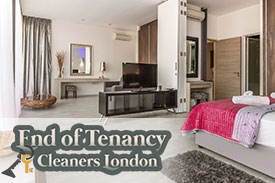 By the way it is important to know that the kitchen is one of the dirtiest rooms in every house and this is why we will pay special attention to it. As a matter of fact we believe that our cleaning schedule, which we have managed to create on our own, is the best because so far we haven't got a single client who is not happy with the results.
Being a landlord isn't easy. Sometimes tenants just leave without saying a word, like that young couple that left a full mess in the flat. They had, however, also left their deposit, part of which I used to pay for your services and I was very pleased with the results. If I ever need such services again, I will be sure to contact you. Thank you!
We are always starting with the kitchen and finishing with the bathroom we know those are the two rooms that need special treatment. Not that we will miss the bedrooms and living rooms, it is just that those two places need a little bit more attention that the others. And if you give us a chance we will be more than happy to assist you and make everything we can in order to keep you happy and take your deposit money back.
No matter how pretentious your landlord is, you can be sure that once he sees the final result of our cleaning, he will willingly sign the check.