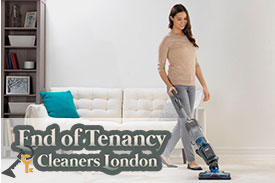 End of tenancy cleaning in NW8 St John's Wood is our favorite type of cleaning and let us tell you why. We love challenges and since this is considered as one of the hardest types of cleaning services because there is money at stake here, it is pretty important to know that you have to give your best in order to make your landlord happy with the final result.
It is also pretty important to know that for all those years in which we have been working with tenants and landlords in St John's Wood, London we have managed to realize every single one of their needs, requirements and so on. Probably this is one of the main factors which make us so successful. We haven't changed one thing in all those years and it is our rates.

Call us now! 020 3475 5414
End of Tenancy Cleaning Prices
Studio Flat

£106

£94
Studio Flat+Carpet Cleaning

£144

£129
One Bedroom Flat

£148

£133
One Bedroom Flat + Carpet Cleaning

£165

£149
Two Bedroom Flat

£171

£154
Two Bedroom Flat + Carpet Cleaning

£210

£189
Three Bedroom Flat

£197

£177
Three Bedroom Flat + Carpet Cleaning

£254

£228
Four Bedroom Flat

£219

£197
Four Bedroom Flat + Carpet Cleaning

£297

£267
They are really low and the second you take a glimpse at them you will see what we mean. There is no other agency out there that has the same amount of experience and at the same time works for at so low rates – we can guarantee you this.
My husband and I have finally managed to buy our own house and we had to move out from the apartment where we have been living in the last couple of years. We decided to trust your company with the entire end of tenancy cleaning routine, and we don't regret our choice. Thank you all!
All of the workers in St John's Wood we are cooperating with have been specially trained and before being hired we have double checked their references and background. All this should be done because we want to keep our positive reputation no matter what it takes.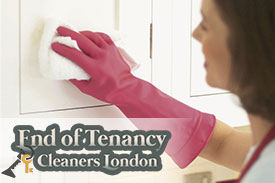 After all we have spent so many years building it and it will be a shame to ruin it. There will be no single room missed. We will clean everything and here is what we will do intentionally cleaning of windows all doors and their tops will be cleaned upholstery vacuuming all wooden furniture is about to be carefully wiped out floor washing.
NW6 Kilburn
NW7 Mill Hill
NW3 Hampstead
NW5 Kentish Town
NW11 Golders Green
Kensal Green
But enough with the small talks, let's do some action – just get the phone and book us. We are only one phone call away and you can be sure that you will get your money back. Our end of tenancy cleaning is one of a kind and the minute we step into your home you will see what we mean.
As we mentioned we know every single detail and tiny thing that make impression on the landlords when they are doing the inspection, so we will make sure to fix every related issue out there. By the end of the day, when you get your money back you will be thankful because we have made everything possible to make this come true.