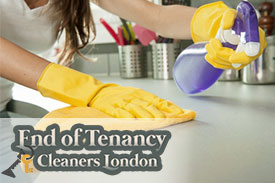 We can offer you professional end of tenancy cleaning services in Mill Hill, NW7 London. Whether you are tenant or landlord it is really important to know there are agencies which can help you with the task called end of tenancy cleaning. We want to offer you our help and tell you that we have been in this business for more than 20 years and we have managed to do our best in every single case. So far we don't have a case in which we have suffered failure.
All of our cleaning sessions were successful and the tenants have received their money back and have been pretty pleased with the way we work. We are confident that we want to help you and we are even more confident that we know how to do it. Forget about trying to do end of tenancy cleaning on your own because most certainly you will suffer failure, especially if you lack experience in this.

Call us now! 020 3475 5414
End of Tenancy Cleaning Prices
Studio Flat

£106

£94
Studio Flat+Carpet Cleaning

£144

£129
One Bedroom Flat

£148

£133
One Bedroom Flat + Carpet Cleaning

£165

£149
Two Bedroom Flat

£171

£154
Two Bedroom Flat + Carpet Cleaning

£210

£189
Three Bedroom Flat

£197

£177
Three Bedroom Flat + Carpet Cleaning

£254

£228
Four Bedroom Flat

£219

£197
Four Bedroom Flat + Carpet Cleaning

£297

£267
Of course most of us don't have the needed skills and we will risk doing something really bad – losing our security deposit. We, in our agency in Mill Hill, London know how important this money is to every single one of our clients and we also know that we value every person who is our customer.
Procrastination is never a good thing, especially when it comes to end of tenancy cleaning routine. I was about to miss my deadline and I would probably do it if I haven't called you first. Thanks a lot, you literally saved my life!
NW6 Kilburn
NW5 Tufnell Park
NW8 St Johns Wood
NW5 Kentish Town
NW11 Golders Green
NW10 Kensal Green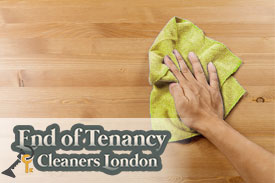 You should also keep in mind that we offer a wide range of services in the area of end of tenancy so you will be able to pick up the one that meets your requirements most. As for the price, you can be sure that it will be at least twice less than your deposit check. We know that it is not pretty easy to find decent agency with professional workers who can deal with end of tenancy cleaning in the best way possible but we can ensure you that by picking us you will make the right decision. Call our company in order to book a professional tenancy cleaning in Mill Hill.
We will take special care of every single room in your house and perform our operations including:
cleaning inside and outside every room
cleaning all glass and mirrors in the house
cleaning any rubbish in drawers and shelves
dusting
There is no room for hesitation when it comes to end of tenancy cleaning simply because this is the type of procedure that you need to take care of pretty carefully. We know how to do this so just give us a call and you will not regret this.