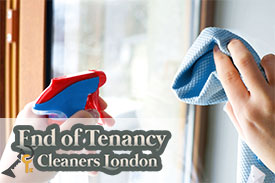 Here you can find information about our end of tenancy cleaning services in Highbury, London Changing homes is a very long and exhausting process and it is even more tedious if you are living as a tenant in Highbury, London. This is due to the fact that tenants have to take care of many other things and one of them is end of tenancy cleaning.
You must deep clean your landlord's home in order to pass his inspection and get your deposit back.

Call us now! 020 3475 5414
End of Tenancy Cleaning Prices
Studio Flat

£106

£94
Studio Flat+Carpet Cleaning

£144

£129
One Bedroom Flat

£148

£133
One Bedroom Flat + Carpet Cleaning

£165

£149
Two Bedroom Flat

£171

£154
Two Bedroom Flat + Carpet Cleaning

£210

£189
Three Bedroom Flat

£197

£177
Three Bedroom Flat + Carpet Cleaning

£254

£228
Four Bedroom Flat

£219

£197
Four Bedroom Flat + Carpet Cleaning

£297

£267
You can easily lose an entire day scrubbing and washing, but thankfully there is a faster and more efficient alternative – end of tenancy cleaning service. Our cleaning agency is quite popular among residents of N5 Highbury and we offer an affordable and reliable end of tenancy cleaning service which is preferred by many landlords in London.
Whenever I have trouble cleaning my hostel, I always turn to the professionals. You company has shown me that you don;t have to be big in order to be good. From me to you I say thanks.
Many tenants avoid using this service, because they think that they can't afford it. However, our end of tenancy cleaning service is one of the most affordable in London and you can even tailor it according to your requirements and budget Not many companies offer this opportunity to their clients, but we do and you should take advantage of it.
Other areas in London that we also service
N6 Highgate
N7 Holloway
N8 Crouch End
N6 Highgate
NW2 Willesden, Neasden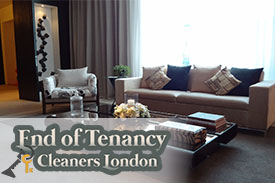 Our end of tenancy cleaning team is one of the most experienced in Highbury, London and each one of its members has been professionally-trained to perform various cleaning jobs. They work according the highest cleaning standards and always strive to meet the requirements of our client. We provide them with modern cleaning products and state-of-the-art cleaning equipment which allows them to do their job quicker and more professional.
Our workers are available seven days a week and their work hours are very flexible, so we can visit you at a time convenient for you. We assure you that our employees will work hard in order to turn the messiest home into a spotless and sparkling clean place which can pass the inspection of the strictest landlord.
Our cleaning team in Highbury works from 8am to 19pm, so you can arrange a cleaning session in this timeframe.